Efficient Lighting Designs, Inc. is a company that is committed to partnering with its clients to permanently reduce energy consumption at their facilities.
Reduce Energy Costs, Increase Profits And Lower Your Environmental Impact
Through the use of High Performance retrofit strategies and utilization of our extensive energy audits, we will be able to recommend and implement proven technologies that will enable a program to pay for itself through numerous areas of cost containment.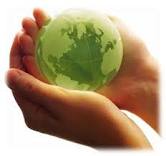 " Energy Conservation Is Everyone's Business"
CA Lic# 893100 F:(916) 932-7166